WELCOME TO LAKESIDE FLIES!
"Making Fisherman happy one fly at a time"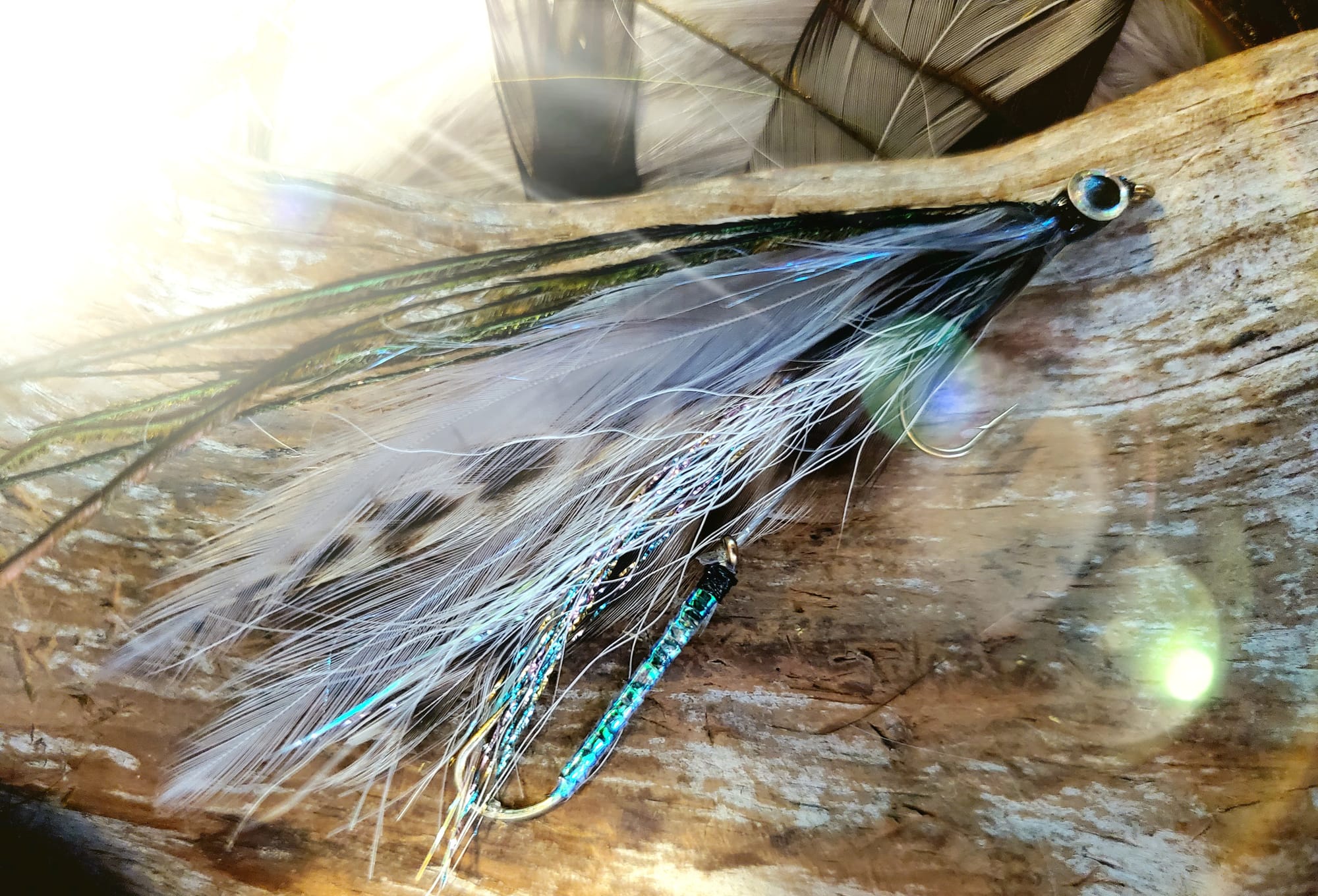 Here on my site you will find flies I have created which reflect my passion for fishing and growing up here in the beautiful state of Maine. Styling and creating some of my original flies to use in the beautiful Maine waters, started as a fun hobby like so many others. Now it has grown into a full time business with my sincere passion & challenge to create new unique patterns or add my own twists on the good ole' classics.
♡♡ I Love to tie, it is a true art.♡♡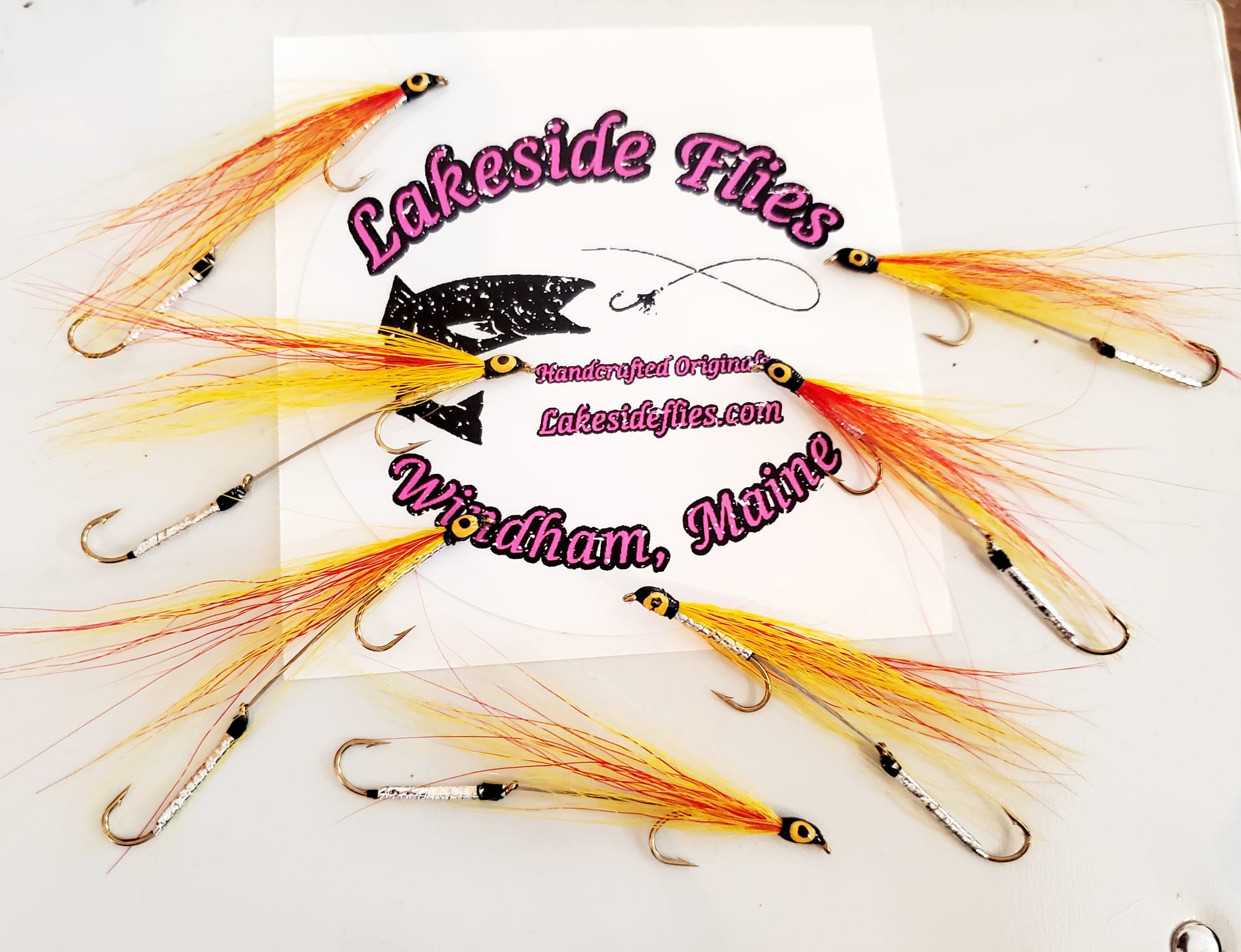 As most of you know my name is Kat and I am the sole fly tyer here at Lakeside Flies. For those that don't know me yet, Hello 👍😁
oh and a tidbit about me.....I will not let anyone else assist or tie my flies. I'm stubborn in that way.😜 So sometimes creation takes a bit of time. But I always try and get your orders to you in a timely fashion.

It does get crazy when the frenzy of spring fishing season starts. So always get your orders in about 3 weeks before in April! The same rings true during the holidays, order early to avoid shipping delays.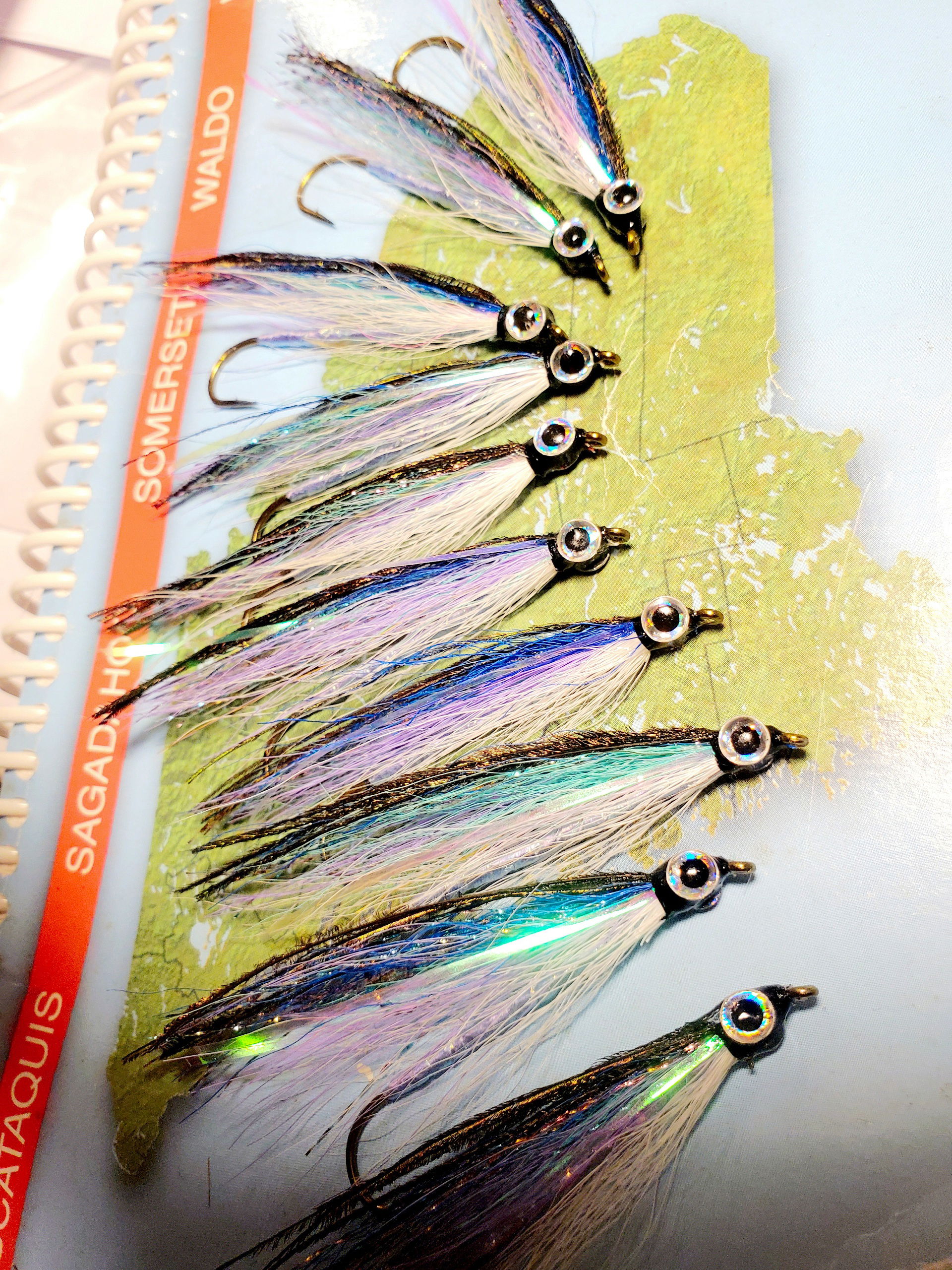 I truly love each creation I tie and want you, more than anything to catch fish with them! My flies are like my babies sending off to a new home when I am done.🤣🎣👍

So to all of you ~ I thank you from the bottom of my heart for helping me grow and keep our fishing heritage alive for generations to come.
I want my flies in those fly boxes years from now, like the ones I cherish from past tyers.❤
Update ~~Orders are currently shipping in 3 weeks or so as of April 4, 2022.
Depending on order size yours . 🎣
Again Thank You for your patience & understanding.
I always try and make it worth the wait!!!
So try a few of my flies ..
trust me, they aim to catch your eyes but really catch some fish! 🎣
All of lakeside flies are tied to order which is great to customize any requests just for you !
I am working daily to build stock to open for foot traffic in fall of 2021.

Shop hours of operation for customer service are Monday thru Friday 8am-5pm. We are not open for foot traffic. If you are local you can order online & pickup.