May Newsletter
☆☆Embrace the Spring winds☆☆
May is a beautiful month in New England. The fishing is hot 🔥 The photos are pouring in of beautiful fish being caught on Lakeside Flies patterns!
This is the month of fluttering hatches, budding branches, open waters & warm breezes.... and boy oh boy those breezes have been pretty intense here in Maine & NH for the trolling anglers.
The winds are a challenge but won't stop the ice out mania trolling for landlocked salmon, brookies, browns, rainbows trout and laker. The" salmon chop" has been just that ! So while conditions are a bit over the top favorable, just be careful on the waters.
Early in the month you can find rainbow smelts lingering close to shore, where tributaries flow into the still water or where an outlet spills out. Gravel bars, other rocky structures and springs are also great spots to troll. If your body of water has smelts, be armed with some beautiful streamers to troll in those smelt hotspots.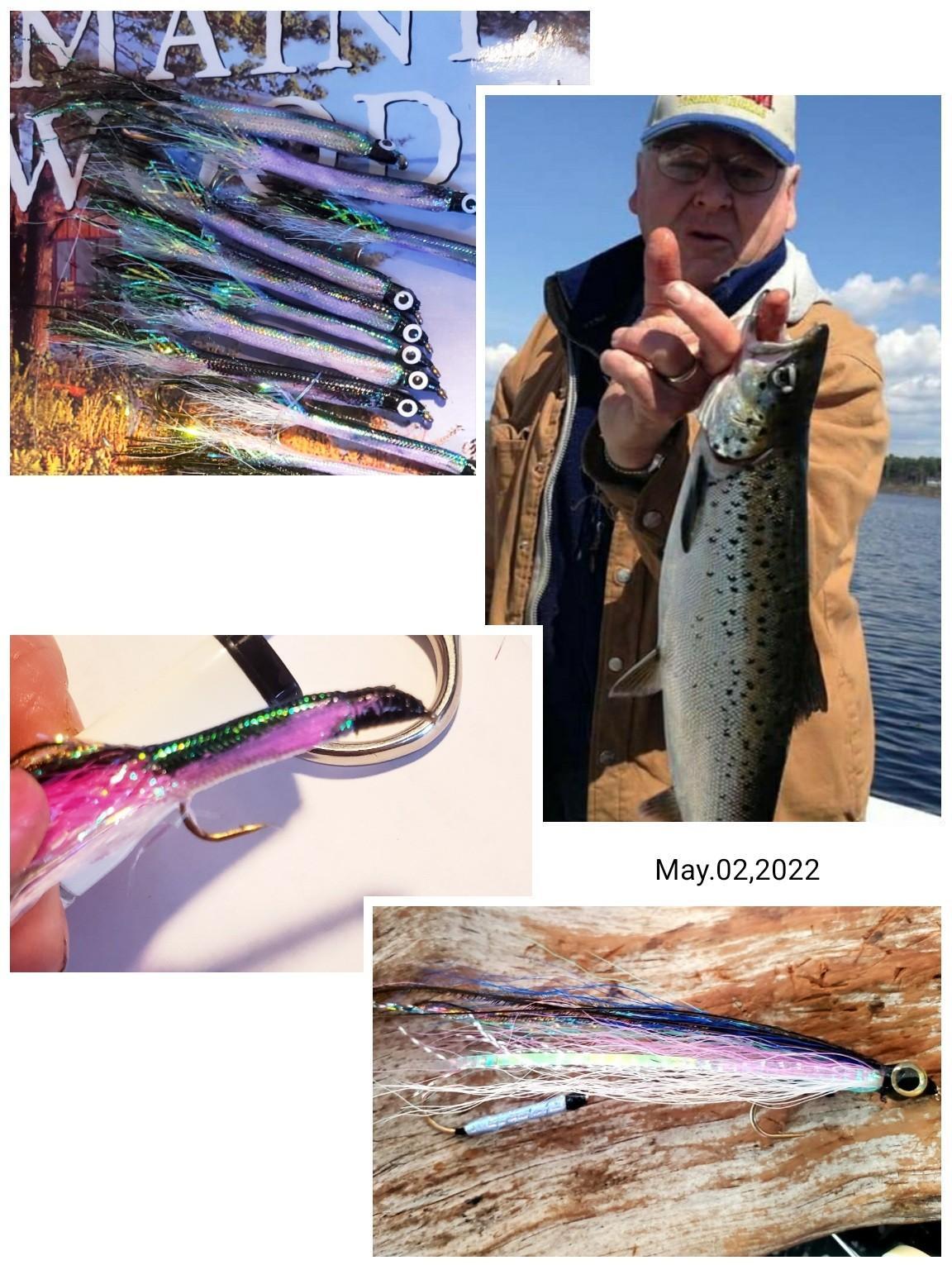 Favorites in patterns for May are your ice-out, Joe's smelts, rainbow smelt, black smelt or the beautiful pearl smelt. Also hot favorites are your well known Supervisor, Black Ghost or Nine-three.
If smelts aren't prevalent in your waters , just try and match up the baitfish that are. Use streamers such as the alewife, black nose dace, golden or emerald shiner to name a few.
I love designing patterns that even the pickiest predators can't refuse. A pattern must appeal to the predators with its look, movement and silhouette. Presentation is always key.
Bright days, bight colors, overcast days dark colors. Seems simple enough , but it all has to fall into place.
Besides May spring trolling, anglers also love fishing for beautiful brook trout. Hiking into remote streams ,brooks and rivers is a thrill. Target those trout with some hot trout favorites such as the "woods special", muddler minnow or a wardens worry.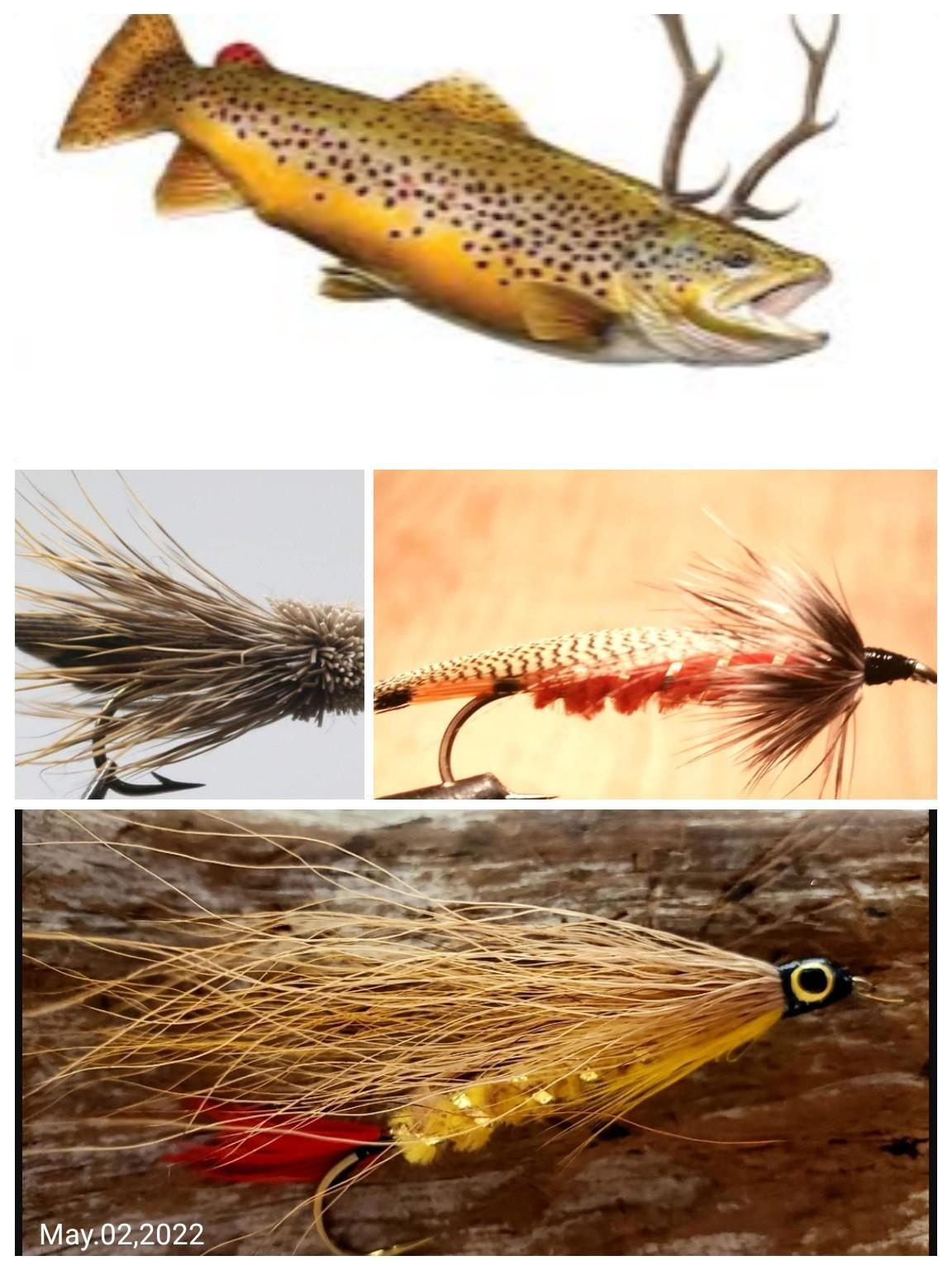 Whether you "fly fish" or "fish with flies" in your favorite waters, get out and enjoy the season ahead. And always take along some beautiful flies from Lakeside Flies. 🎣
My apologies to everyone that has placed orders. We are into May now and I am still working on orders that came in from March . March orders came in like a lion! I cannot even begin to thank you all for your orders and love of my flies. I'm tying at full capacity to keep up and ship out.
I truly appreciate your patience and hope when you receive your flies that you love them. And most of all they will bring you luck this season and for many more seasons to come.
I'm trying my best to keep up with the demand lol! 🥰
Check out the new fly patterns for spring. "Ice out 2022" IS A BEAUTY! AND THOSE PEARL SMELTS ARE KILLERS !!
As always, I'm open to custom requests.
If you don't see what you're looking for on the site , please feel free to ask. I've tied flies for tarpon, steelheads and even Coho's when asked.
I love trying to re-create lost patterns. And love special requests!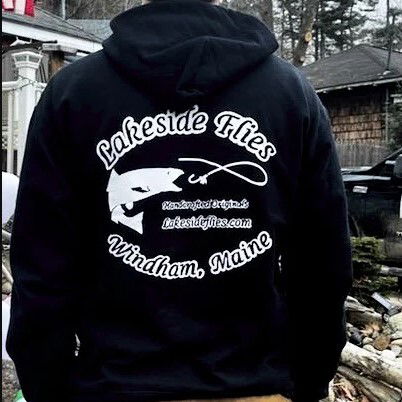 We now have hoodies to keep you warm when it's brisk , and rep your love for
LAKESIDE FLIES
!🥰🎣
T-SHIRTS are also always available.
🎣🎣🎣🎣🎣🎣🎣🎣🎣🎣🎣🎣🎣🎣🎣
And again I always shout out the local talent I support. Check out Layce , she has some great gifts for any occasion 🎁 She is a talented young 🎨 local artist! And you get a free fly with her artwork.
Whatever your needs, reach out to us at Lakeside Flies and we will recommend a great selection for you and the areas you want to fish. Grab a few flies, get a good selection and get out there and enjoy ......🎣


"Making fisherman happy one fly at a time"
I tie each and every fly with one goal in mind~~it needs to catch !

Happy Fishing always & Tight lines!

Checkout the "Hot Deals "

Always remember, Free shipping over $49.00.

Every FLY order ALWAYS gets a FREE FLY !

Who doesn't love a free surprise Fly?
Thank You~Kat & Crew ♡